See our schedule of classes below. Click any class to read more about it and to sign up.
Classes are marked with one of the following skill levels: All, Beginner or Intermediate/Advanced.
Photos are a representation of what we will attempt to create in class. Substitutions for flowers are always possible depending upon what's available and in season.
---
DIY Holiday Wreath Class
When: Tuesday, December 3rd, 2019 @ 6 PM
Cost: $65
Skill Level: All

A fresh wreath will welcome guests with the smell of evergreen or make a beautiful hand-made gift for a loved one! Materials and hands on instruction provided, and Holiday Treats and Eats will set the mood!

Register Here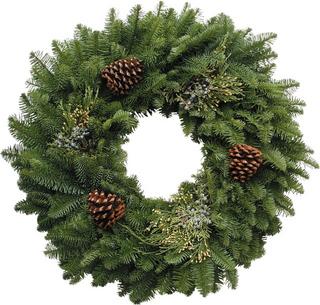 ---